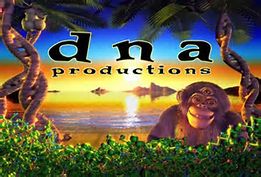 DNA Productions is another company that helped with The Lucas Harder Show. DNA teamed up with Klasky-Csupo to make the show. DNA also made other great Nickelodeon shows like The Adventures of Jimmy Neutron: Boy Genius, and Jimmy Timmy Power Hour. The main mascot of DNA Productions is a 3 eyed monkey name Paul. His usual saying is, "Hi, I'm Paul."
Ad blocker interference detected!
Wikia is a free-to-use site that makes money from advertising. We have a modified experience for viewers using ad blockers

Wikia is not accessible if you've made further modifications. Remove the custom ad blocker rule(s) and the page will load as expected.